So the unemployment rate went down? Are United States citizens leaving the country?
Labor participation rate has been going down hard since 2008. I guess that is just a coincidence?
It is comforting that the DC Jackasses still fear us enough to feel the need to distort and lie about the economy. Too bad the bulk of the nation doesn't understand the power that give us all.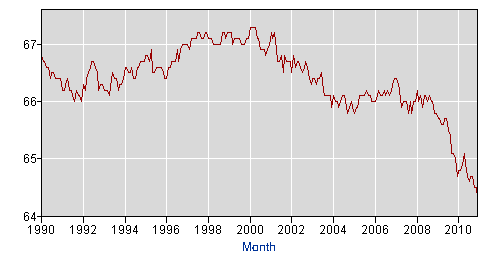 Bureau of Labor Statistics Data
Just so you can keep track of the bullshit the goddamn government is spewing here are some statistics that show how bad the economy actually is at the moment. From Shadowstats…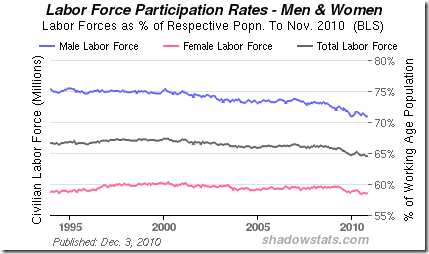 The way we measure unemployment has changed dramatically in the last 20 years. You CANNOT compare the numbers we see today with numbers we have from the depression unless you use the same methods. Shadowstats to the rescue…