Here is a snapshot of the last throes of the British Pound as the financial crisis continues…yes continues to wind to it's terribly gory conclusion. Rumors are flying that tomorrow Germany will announce that they are dropping the Euro as a currency and returning to the Deutschmark. We will see if that rumor plays out. Different large European gold and silver supply houses are shutting down sales because large scale panic buying of both has depleted their supply. Welcome to the new normal where gold looks sensible and everything else is a suckers bet.
Check out the 6 month trend on the pound…weee what a fun ride.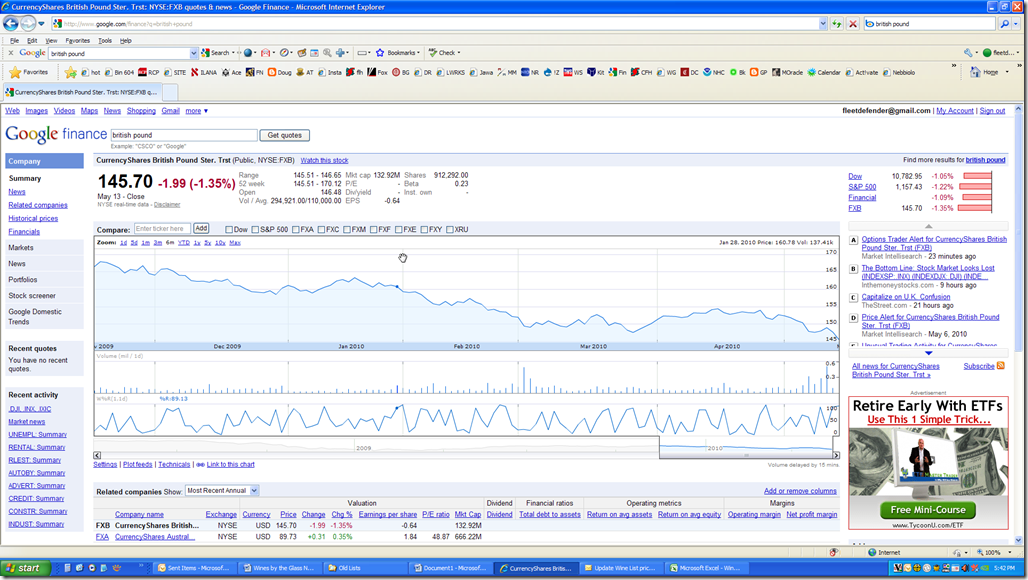 CurrencyShares British Pound Ster. Trst: NYSE:FXB quotes & news – Google Finance
Here is a video you must not miss. Nassim Taleb explains why you should be worried…if you are not. With bonus remarks about how dumb anyone in Business School is right about now.
Technorati tags:
black swan
,
Nassim Taleb
,
british pound
,
euro
,
financial collapse
,
depression
,
debt crisis
,
liquidity crisis
,
hyper-inflation
,
deutschmark
,
gold
,
silver